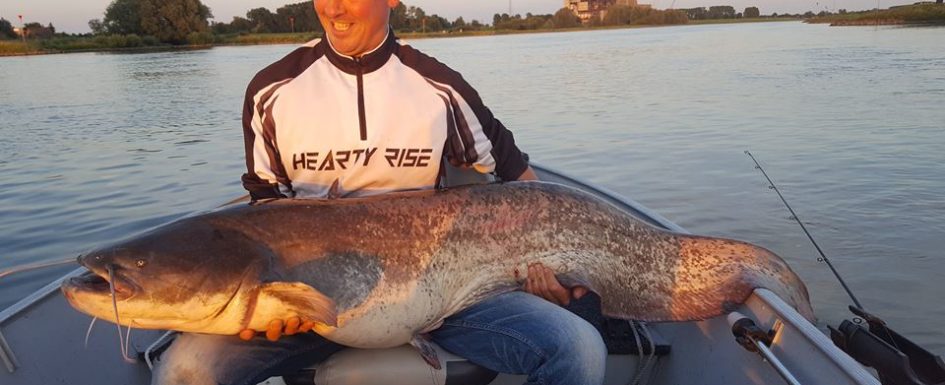 Last summer i went fishing on the river with the Hearty Rise Predator II.
The intention was to use some small hard baits (6 cm) to target some perch, zanders or asp.
After catching a few nice fish suddenly my rod totally bend over. The fight was really intense and i had the feeling it will take forever.  A really big predator was on the other side of the line and he showed me every side of the river. At some point we even need to start the outboard engine to keep the fish close to the boat. After a strong fight for about 30 minutes we finally get to see the first glimpse of a big river catfish we estimate around 180cm!
After a difficult landing we finally manage to get this amazing catfish in our boat and we can make some nice pictures and some small movies.
What an experience… with a lot of help from my fishing buddy René van de Belt, helping me landing the fish and shoot some nice pictures and movies! Thank you buddy.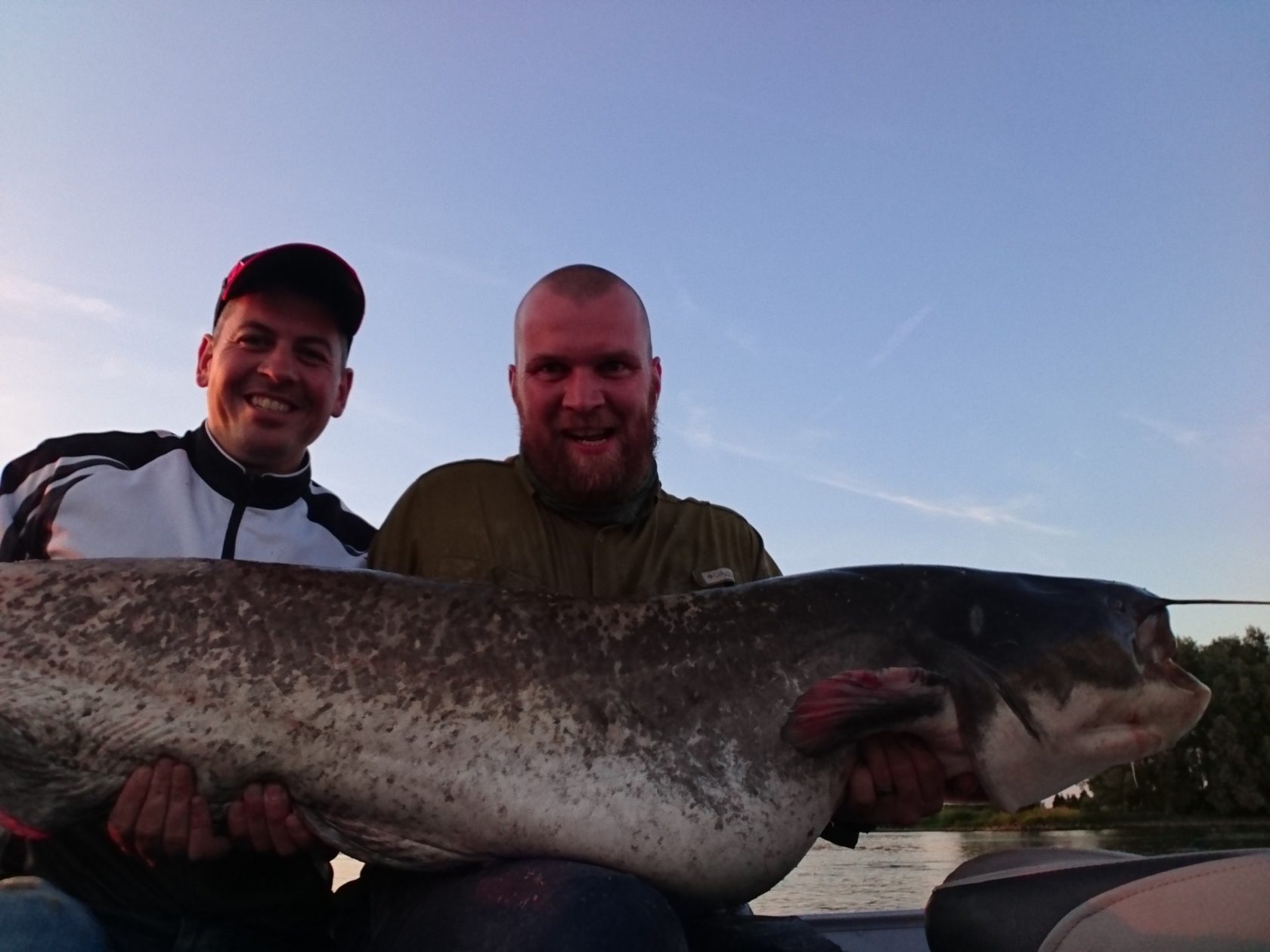 Fishing is something you do together so you also take pictures together 🙂
---
Cannot get other user media. API shut down by Instagram. Sorry. Display only your media.