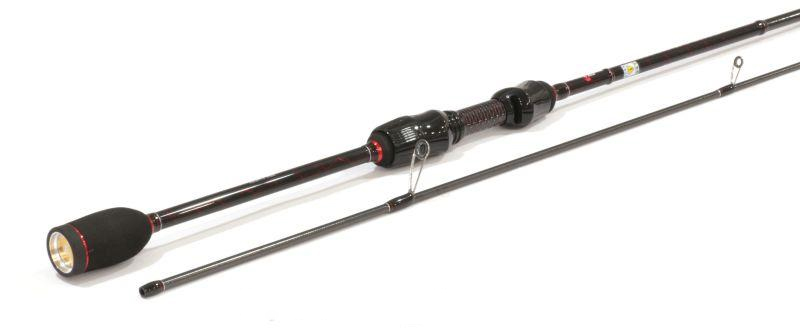 ---
Hearty Rise Rock'n Force is "The High Light" of ultra light rods. This rod is made for fun, fun, fun with smallest lures.
The Ultra light fishing is growing in the European market and we even know how to target bigger fishes with this ultra light gear.
The Rock'n Force is made for this kind style. With enough backbone is it still easy to set the hook correct and get the big fish in the net.
This rod made his name in the streetfishing scéne's and made a real statement.
The technique and components used in these blanks are;
NET VII, SNVC, 4 Axis, Fuji Titanium SIC, Fuji Seat
---
SPINNING
| | | | | | | |
| --- | --- | --- | --- | --- | --- | --- |
| MODEL | LENGTH |  PCS | TR. LENGTH | WEIGHT | LUREWEIGHT | LINE LB |
| RF-662UL | 1,98 m | 2 | 110 cm | 68 gr | 0,7 – 7 gr |  3 – 6 |
| RF-692XUL | 2,06 m | 2 | 113 cm | 65 gr | 0,5 – 5 gr |  2 – 4 |
| RF-702LL | 2,13 m | 2 | 115 cm | 80 gr | 1,5 – 14 gr |  4 – 10 |
| RF-752LL | 2,25 m | 2 | 120 cm | 83 gr | 1,0 – 10 gr |   3 – 8 |