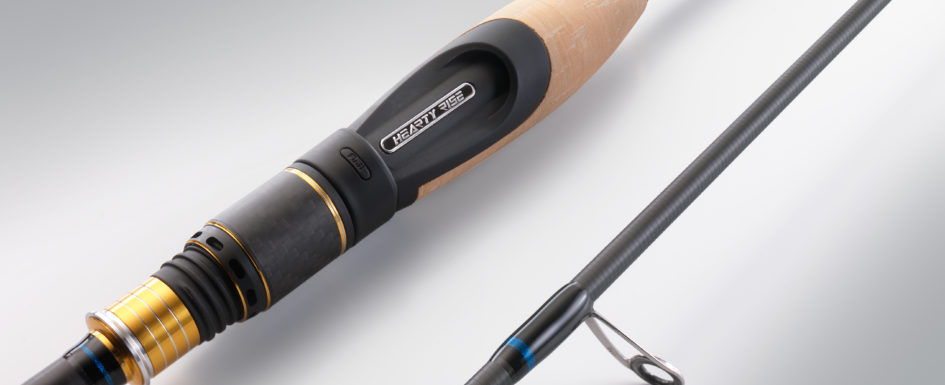 ---
The wonderful bi-color painting, its slim rod body, high sensitive tip and light weight features make it resemble a halcyon as the eye catcher of Hearty Rise.
This rod stands for pure perfection. From small drop shot rig to a solid jigging rod is the Halcyon the rod that you can use in the boat or from shore.
The all round Hearty Rise rod is build with eye for detail but in the blank is not only the eye catcher.
The sensitivity that the Halcyon has is something that is unique and well known by allot of Hearty Rise anglers.
This rod is developed for extra light fishing for Zander, perch and trout.
This is pure perfection.
---
| | | | | | | |
| --- | --- | --- | --- | --- | --- | --- |
| MODEL | LENGTH |  PCS | TR. LENGTH | WEIGHT | LUREWEIGHT | LINE LB |
| HAL-6102UL | 2,10 m | 2 | 108 cm | 85 gr | 1,5 – 10 gr |  2 – 6 |
| HAL-732LL | 2,22 m | 2 | 114 cm | 95 gr | 2 – 14 gr |  3 – 8 |
| HAL-732L | 2,22 m | 2 | 114 cm | 101 gr | 3 – 18 gr |  4 – 10 |
| HAL-782LL | 2,36 m | 2 | 120 cm | 99 gr | 2 – 14 gr |  3 – 8 |
| HAL-782L | 2,36 m | 2 | 120 cm | 105 gr |  3 – 18 gr |  4 – 10 |