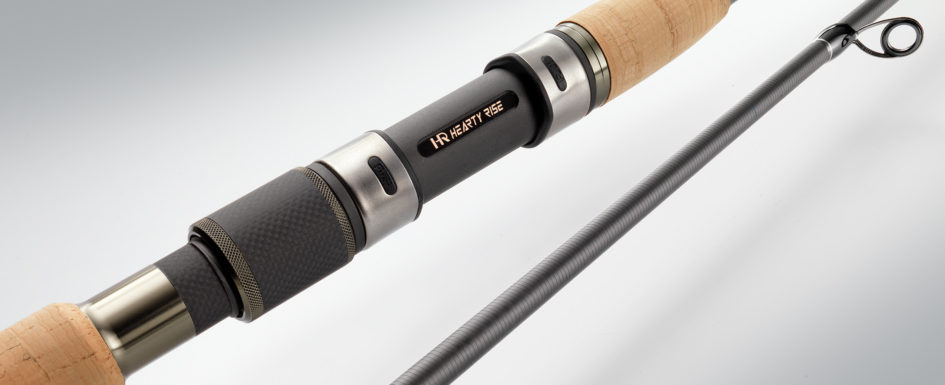 ---
After a year of development and testing, the Collector II models are now out on the market.
The goal was to pair up the power and ruggedness of the Predator series with the sensitivity and throw of the EGI Collector series.
This is impressively successful. You can use this balanced high end rod for soft lure fishing for zander as well as for pike fishing with soft bait and hardbaits.
Or for light sea fishing, think about fishing for sea bass from shore it fits perfect in almost every type of fishery.
With a slight 2500 – 3000 role it is perfectly balanced despite the short handle. With a reel weight starting at 240 grams, you can remove the supplied counterweight, this fits all 4000 reels.
The models up to 50 gr castingweight have an extreme tip action, the 40 gr. Model has a similar bending curve as the old Egi Collector and the 30 gr models is completely built on width. It was specially developed for sea and sea trout.
The throwing distances are phenomenal, and the looks are classic with the high quality cork grip.
The equipment is selected with the best materials currently available on the market for these rods and we are really proud that we can call it a signature rod.
---
| | | | | | | |
| --- | --- | --- | --- | --- | --- | --- |
| MODEL | LENGTH |  PCS | TR. LENGTH | WEIGHT | LUREWEIGHT | LINE PE |
| CT-892H | 2,67 m | 2 | 139 cm | 187 gr |  10 – 50 gr | 0,8 – 2,0 |
| CT-892MH | 2,67 m | 2 | 139 cm | 177 gr | 10 – 40 gr | 0,8 – 1,5 |
| CT-792H | 2,37 m | 2 | 127 cm | 180 gr | 10 – 50 gr | 0,8 – 2,0 |
| CT-992M | 2,87 m | 2 | 157cm | 190 gr |  8 – 30 gr | 0,6 – 1,2 |