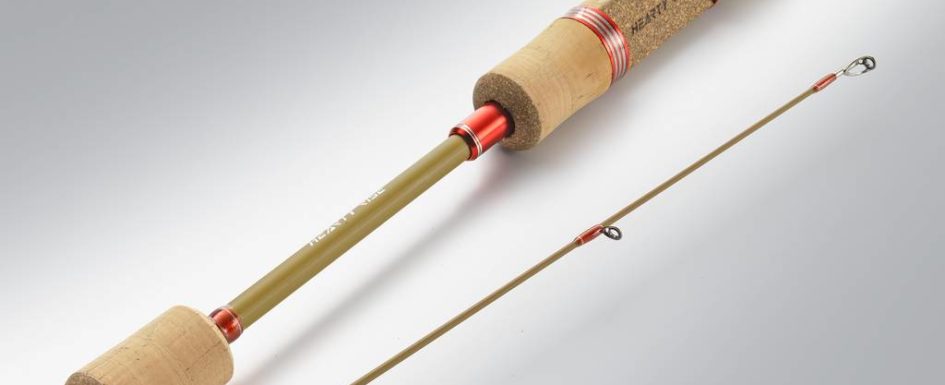 ---
The Hearty Rise Bamboo Twig has a bamboo retrolook design.
This Ultra Light trout rod lives up to its name.
This rod is especially designed for fishing with new trend baits like Micro Spoon's or small softbaits and hardbaits.
Fishing with these baits is great fun. But even small spinners or hardbaits are doing very well.
The Bamboo rod series was developed for Lighttackle fishing for trout.
The trend coming from Japan is now increasingly gaining ground in Europe.
Especially in our over-fished waters, this kind of fishing is the bringer.
Unlike the UL rods for perch, these models have a softer action and gives allot of fun on your fishing day.
---
SPINNING
| | | | | | | |
| --- | --- | --- | --- | --- | --- | --- |
| MODEL | LENGTH |  PCS | TR. LENGTH | WEIGHT | LUREWEIGHT | LINE LB |
| BT-662UL | 2,00 m | 2 | 103 cm | 59 gr | 0,2 – 3 gr | 0,8 – 3 |
| BT-682UL | 2,03 m | 2 | 105 cm | 61 gr | 0,5 – 4 gr |  1 – 4 |
| BT-682XUL | 2,03 m | 2 | 105 cm | 64 gr | 0,5 – 5 gr |  1 – 4 |